Title: Water Music (Clare Hart Mystery)
Author: Margie Orford
Genre: Crime/Thriller/Mystery/Detective
Publication Date: August 12, 2014
Publisher: Witness Impulse an imprint of HarperCollins
~ Book Synopsis ~
There's nowhere to run…
When a little girl is found on an icy hillside, on the brink of starvation, Clare Hart is baffled that nobody has reported her missing
In another troubling turn of events, a distraught woman approaches Clare for help locating her granddaughter, a gifted cellist who has abandoned her music scholarship and been seduced by a cultish religious community and its charismatic leader.
As Clare investigates these two cases, she realizes they are connected in ways too horrifying to fathom…
Water Music is a dark and twisting thriller perfect for fans of Deon Meyer and Tess Gerritsen.

Purchase Links
About the Author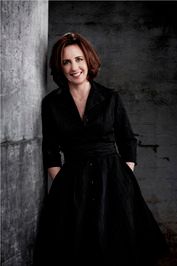 MARGIE ORFORD is an award-winning journalist who has been dubbed the Queen of South African Crime Fiction. Her novels have been translated into nine languages. She was born in London and grew up in Namibia. A Fulbright Scholar,she was educated in South Africa and the United States. She is Executive Vice-President of South African PEN, the patron of Rape Crisis and of the children's book charity, the Little Hands Trust. She lives in Cape Town. The entire Clare Hart series is forthcoming from Witness.
Comments
comments